At 12pm, Lord Lieutenants of both Nottinghamshire and Derbyshire will cut the ribbon to mark the first year of "the Iron Giant" being open to the public since its restoration
The Friends of Bennerley Viaduct are also offering free guided tours at 11am and 2pm – visitors should sign up on the day
In addition, there will be music from Shirland Welfare Brass Band, refreshments to purchase, and a family trail beneath the viaduct, as well as a fun family activity provided by partners Parkside High.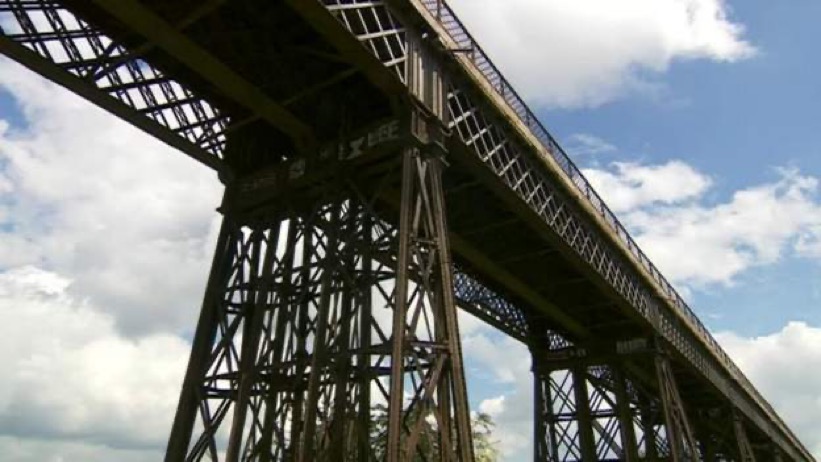 First opened in 1878, as part of the Great Northern Railway between Nottingham and Derby, the wrought iron Bennerley Viaduct has long been an iconic site, stretching over the Erewash Valley near Ilkeston. Closed to trains in the 1960s, it has been restored and opened as a walking and cycling route by a coalition of funders and community initiatives, including Railway Paths Ltd. and the Railway Heritage Trust, alongside the Friends of Bennerley Viaduct, the charity which now manages the viaduct as a visitor attraction and heritage site.

Not only did 2022 see the opening of the ramp, steps and deck, allowing people to cross from one side to the other, but it also saw the start of a £250,000 project funded by the National Lottery Heritage Fund, to raise the profile of the viaduct and work extensively with the local community, and ongoing work funded by Severn Trent to develop a nature reserve and footpath underneath the viaduct. It is also the year that the Friends of Bennerley Viaduct took on a 99 year lease, committing to care for the viaduct for the foreseeable future. The official 'launch' on Sunday 7 August is a celebration of this momentous year in the history of the viaduct, and signals the beginning of even more exciting times ahead.

On the day itself, Sir John Peace, the Lord Lieutenant of Nottinghamshire, and Mrs Elizabeth Fothergill CBE, the Lord Lieutenant of Derbyshire, will be joined by Scouts from both counties, trustees and volunteers from the charity, and local people, as they cut a ribbon and meet – symbolically – at the place where the viaduct crosses the boundary between the two counties.

It is the first of many community events that will be held at the viaduct in coming years, with one of the main aims of the National Lottery Heritage Fund financed project being to grow the viaduct into a sustainable visitor attraction. The day is also a chance for the Friends of Bennerley Viaduct to fundraise, and recruit new volunteers. The charity is currently seeking new trustees, as well as volunteers to help with events, countryside management and more.
To find out more about the event, or our volunteering opportunities, please email info@bennerleyviaduct.org.uk and mark your email FAO Kate Crossley.