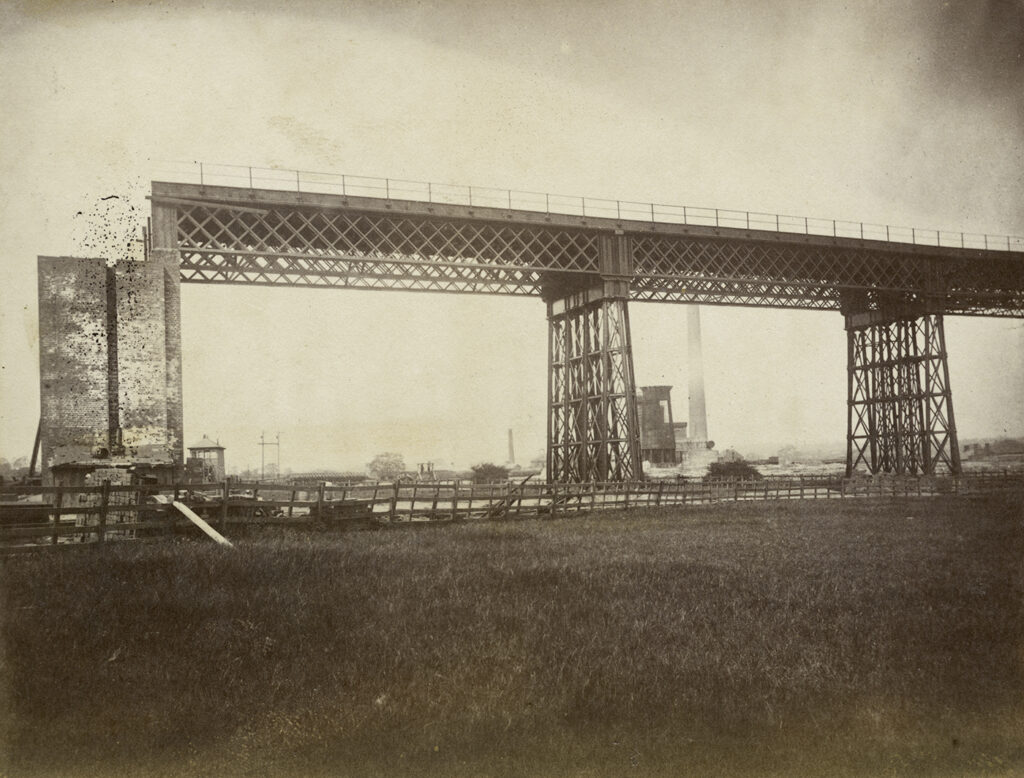 The viaduct was constructed to carry the Great Northern Railway Company's Derbyshire and Staffordshire extension "the Friargate Line" across the Erewash Valley. A combination of factors led to the creation of the new railway line which included:
Breaking the Midland Monopoly (Coal)
In the mid 1800s, the rail network was owned by private railway companies. The Midland Railway was the dominant company in the region. The influential private coal owners in the Erewash Valley were keen to break the Midland Railway monopoly as the company controlled transport costs which elevated the price of coal. Those increased costs made the Erewash Valley Coalfield less competitive in reaching lucrative southern markets.
Creating new rail access to develop the coalfield
To the east of the Erewash Valley, The 10th Duke of St Albans had millions of tons of coal reserves on his Bestwood Estate but lacked access to the rail network to develop those reserves. The Duke was a powerful politician and a privy councillor in Gladstone's government and an influential figure in securing Parliamentary approval (1872) for the new line.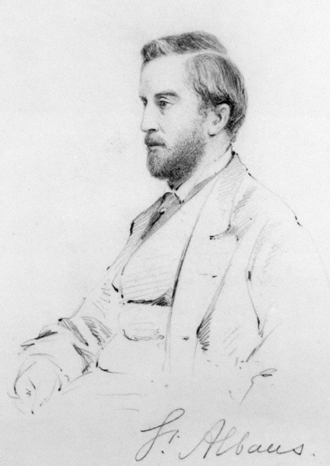 Breaking the Midland Monopoly – City of Derby
The Midland Railway was based in Derby but businesses and councillors in the city considered that the Midland monopoly was holding back the development of Derby. The Midland controlled the prices of goods coming in and out of the city. Businesses and councils lobbied Parliament for the city to be served by an additional railway company. The City of Derby were so desperate to break the monopoly of the Midland Railway that they let the Great Northern Railway build its line right through the heart of the city at Friargate.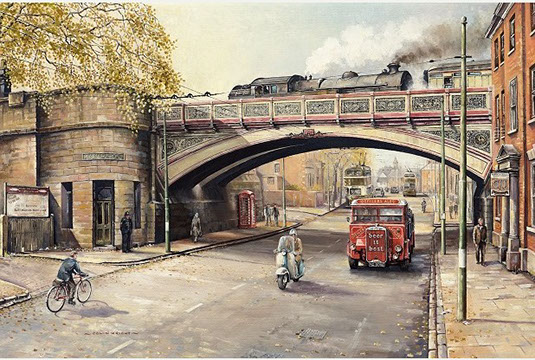 Act of Parliament 1872
An Act of Parliament was passed in 1872 giving The Great Northern Railway Company permission to build the Derbyshire and Staffordshire extension which is also known as the Friargate Line. The line went from Nottingham to Derby then on Eggington Junction in Staffordshire with branch lines running north into the Erewash Coalfield.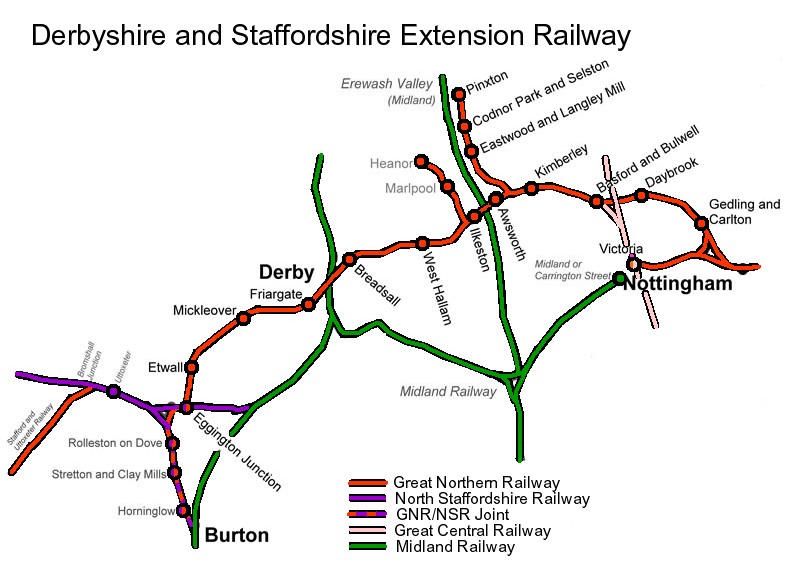 The Engineering Challenge
The construction of the line provided a significant engineering challenge as the easy geographical routes had already been taken. The biggest obstacle was crossing of the Erewash Valley between Awsworth and Ilkeston, an area honeycombed with mine workings. The iconic Bennerley Viaduct was constructed in an 18 month period in 1877 and 1878 as a bespoke engineering solution to overcome this engineering challenge.