Engineers
When the Act of Parliament was passed in 1872, the Great Northern Railway Company (GNR) instructed Richard Johnson, the Chief Civil Engineer and Samuel Abbott, the resident engineer to design the line and its structures including the viaduct. These brilliant and pioneering engineers boldly tackled the challenges of constructing the line with an ingenuity that embodied the spirit of the era.
Constructors
The viaduct was built and assembled by Benton and Woodiwiss, a famous Derby based, railway construction company. This company had built up a national reputation constructing railways, tracks, embankments, bridges viaducts and tunnels as they threaded the developing rail network through the British landscape. The company were responsible for working on key sections of the internationally famous Settle to Carlisle railway.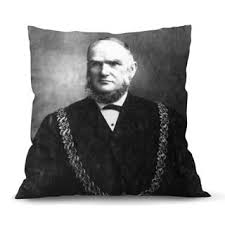 Navvies
Whilst it was the brilliance of engineers like Johnson and Abbott that designed the viaduct, it was the railway navvies who took on the hard graft of building the structure. Equipped with only the most basic of equipment, the navvies achieved amazing feats of engineering. The work was dangerous and over 500 navvies were killed annually in the construction of Britain's railway network.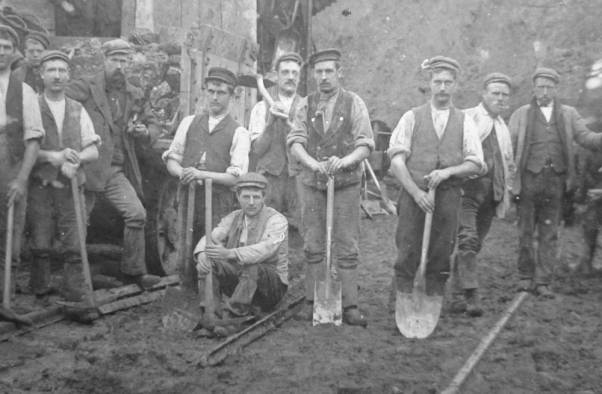 A local newspaper reported an accident during Bennerley's construction.
" The poor fellow was adjusting a loose plank when he lost his balance and fell from a height of 40 feet head first upon the permanent way of the Midland Railway beneath. He was said to have been alive when taken up, but as we listened to the description of the eye-witnesses and glanced, with a shudder, from the dizzy height to the pool of blood, which told its own dread tale too well, we felt that the chances of recovery from such a shock must be indeed small."
Bennerley Viaduct is a tribute to the graft and bravery of the railway navvy.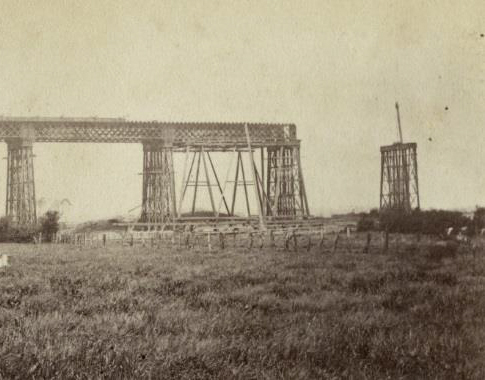 Fabricators
The viaduct is "locally sourced" with all of its wrought and cast iron component parts being fabricated in Derby. Some of the bricks which form the pier bases also have a Derby stamp on them. The large cast iron base plates and the wrought iron piers and trusses were all fabricated by Eastwood and Swingler, a Derby based iron work company who produced ironwork for railways on a global scale.
In some ways. Bennerley Viaduct is like a giant Meccano set. All the parts for the viaduct were pre-fabricated in Derby, transported to the site then assembled in situ at Bennerley using over half a million rivets.