The crossing of the Erewash Valley between Awsworth and Ilkeston provided a challenge to the engineers as the area was honeycombed with old mine-workings. The engineers concluded the ground could not support a traditional brick viaduct so to reduce loading on the foundations, the engineers designed a structure which was both light and flexible.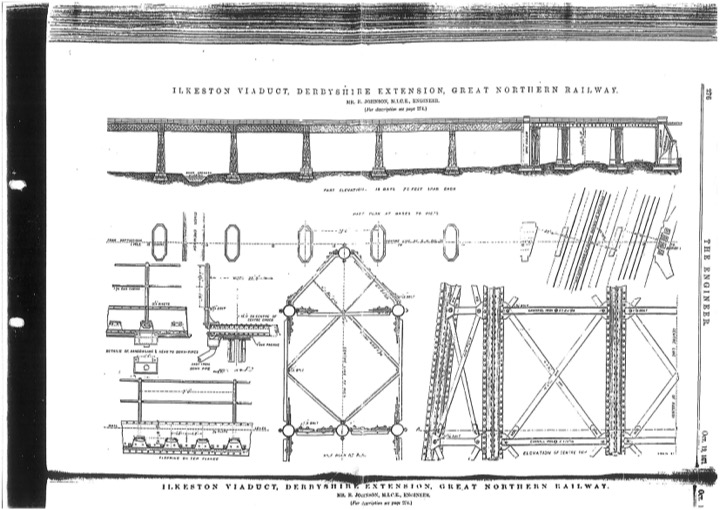 Pier bases: From the base up, the viaduct sits on brick pier bases. As the viaduct is on a 1:100 gradient, all of the pier bases are at different heights. The Awsworth end of the viaduct is 15 feet higher than the Ilkeston end.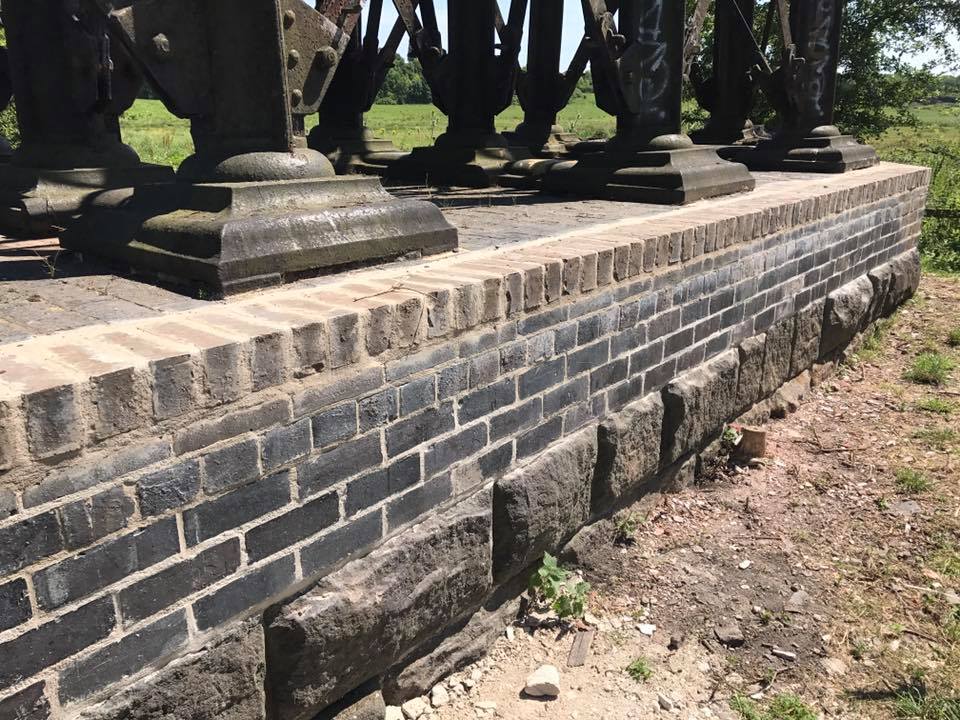 Base Plates:  The structure  "floats."  Resting on top of each brick pier bases are 4 large cast iron base plates. These plates are not tied into the bases in any shape or form. They simply rest on the pier bases, held in place by gravity alone.
Columns: Attached to the cast base plates are 12 wrought iron columns which support the deck. The hollow columns are constructed from wrought iron quarter sections which have been riveted together. These are kept in position by horizontal and diagonal bracings which are tensioned using cotterpins. Over half a million rivets were used in the construction of the viaduct.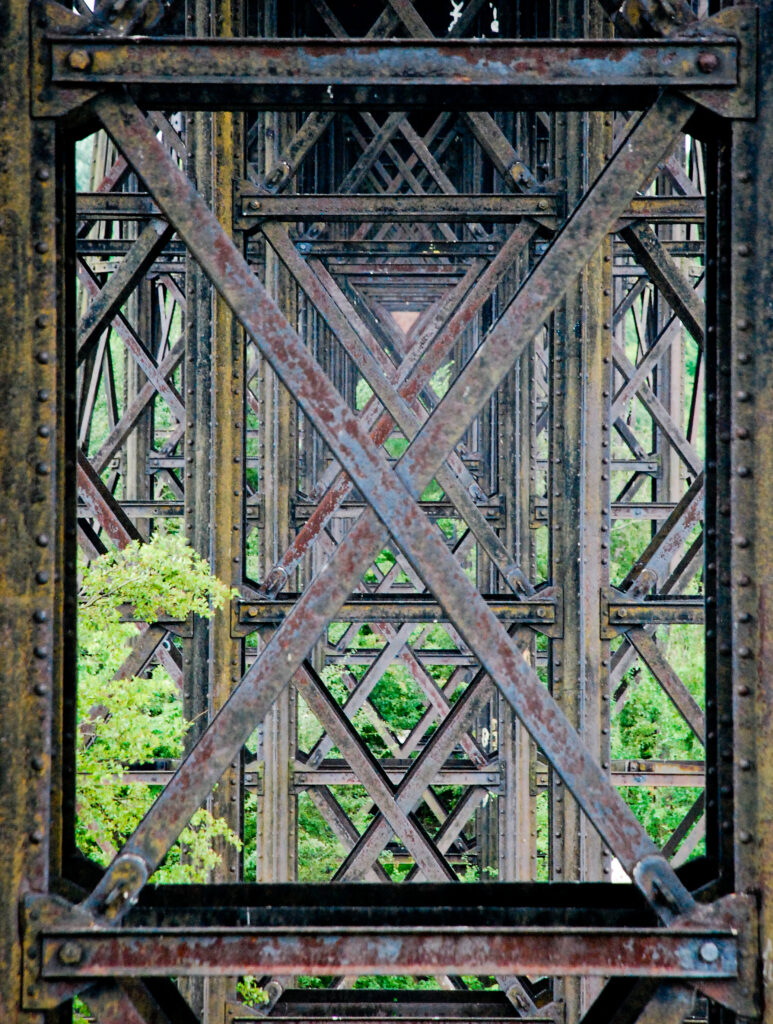 Deck: The deck of the viaduct consists of 526 transverse iron troughs which were filled with ballast. The sleepers which carried the railway lines were laid in the troughs. The track and most of the ballast has been removed.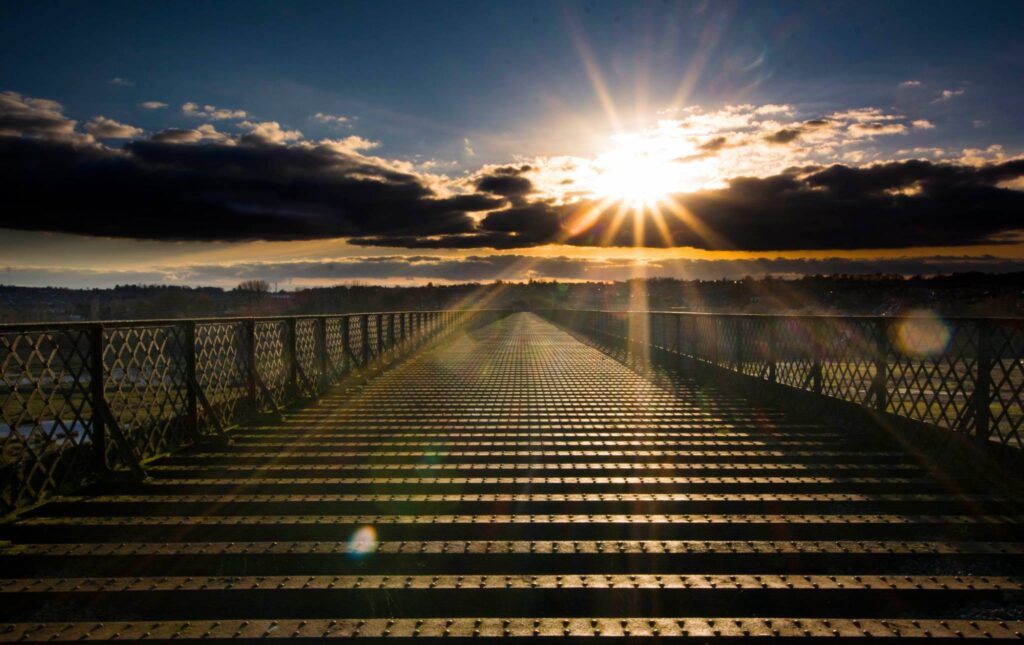 Spans: The viaduct has 19 spans in total. Three spans cross over the Midland Railway. These spans are supported by brick piers. There are 16 further spans crossing the valley supported by 15 wrought iron piers.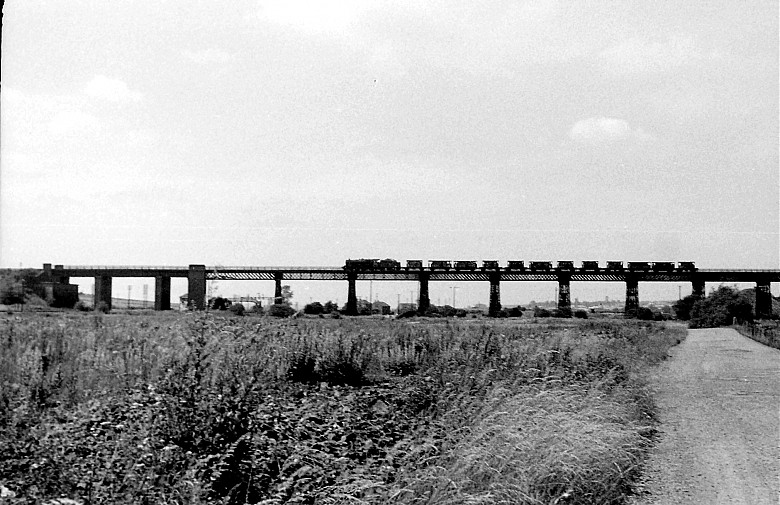 Condition: This wrought iron lattice work viaduct is 1452 feet long with the rails 60 feet 10 inches above the Erewash River. It is the longest wrought iron viaduct in the British Isles. The Meldon Viaduct in Devon is the only other wrought iron viaduct left standing in the UK. Bennerley Viaduct is a grade 2* listed structure  giving it national importance.  For its age, it is in remarkable condition and is largely unaltered since its construction.