About the Group
The Friends of Bennerley Viaduct, (FoBV) is a thriving and active community group, passionate about restoring and celebrating this superb example of Victorian railway engineering and opening it up to the public. We are working in partnership with the owners, Railway Paths Ltd to bring the iconic structure back into use as a walking and cycling trail. We acquired charitable status in 2019.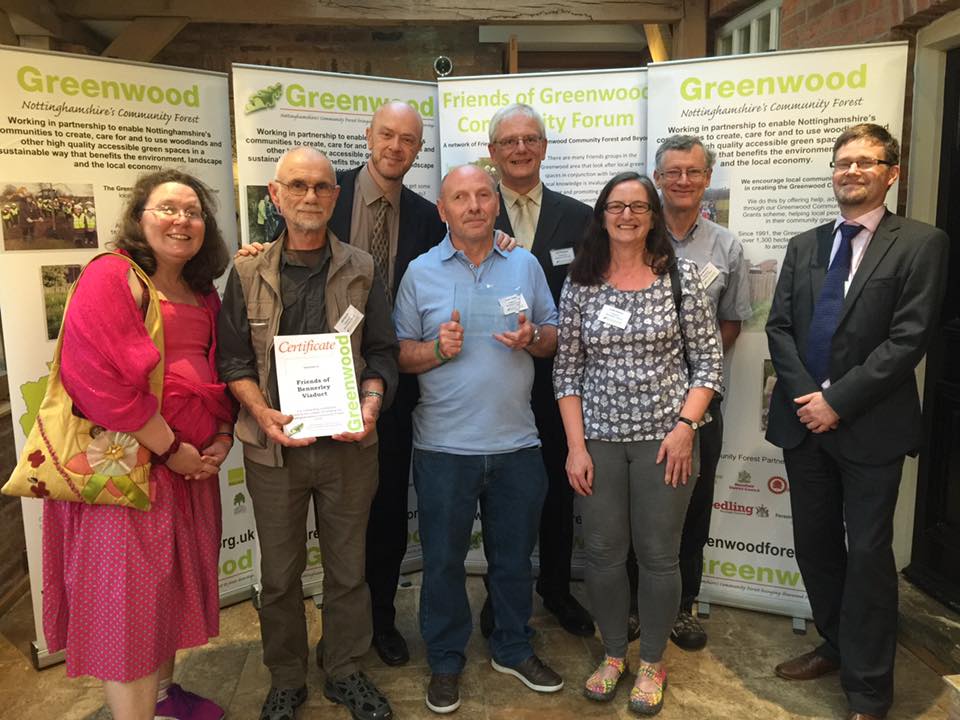 What we do
The Friends have made an immense contribution so far by promoting the project; mounting exhibitions; organising events; engaging in volunteer workdays; raising funds; presenting illustrated talks; leading guided walks; producing interpretation materials, writing reports and securing political support for the project and developing an effective working partnership with the owners. We need your skills to help us with this work.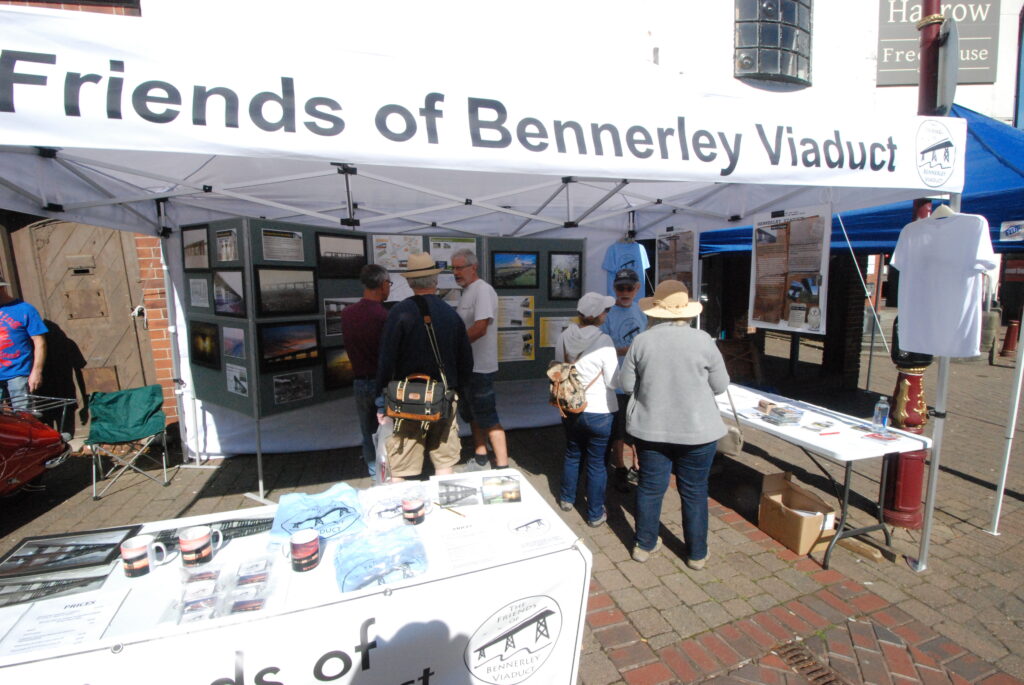 Our Vision
The Friends Group has a clear and ambitious vision for the future of the viaduct which is to create an inspirational green space with Bennerley Viaduct as its centrepiece. (See Vision Document) . To bring this  vision to fruition, the FoBV has secured charitable status. Becoming an Associative Charitable Incorporated Organisation will provide us with the appropriate structure and governance to deliver an ambitious project at Bennerley Viaduct.
How we work
The Friends of Bennerley Viaduct are committed to work in an open and transparent way with owners, landowners, MPs, elected representatives, council officers, businesses and other societies and organisations. We are a democratic organisation where all members have a say in the future of the viaduct.