It is really easy to support the Friends of Bennerley Viaduct by becoming a member. Our members not only provide us with valuable funds that enable us to carry out our work, they also lend us authority and influence when we seek to raise further funding for the project. In addition, our members bring a huge range of skills and experience to a project that is making a real difference. To enable membership to be within reach of all, there is a minimum charge of £5 per year though additional donations would be welcome. A life membership costs £50. This pays for the running costs of the group.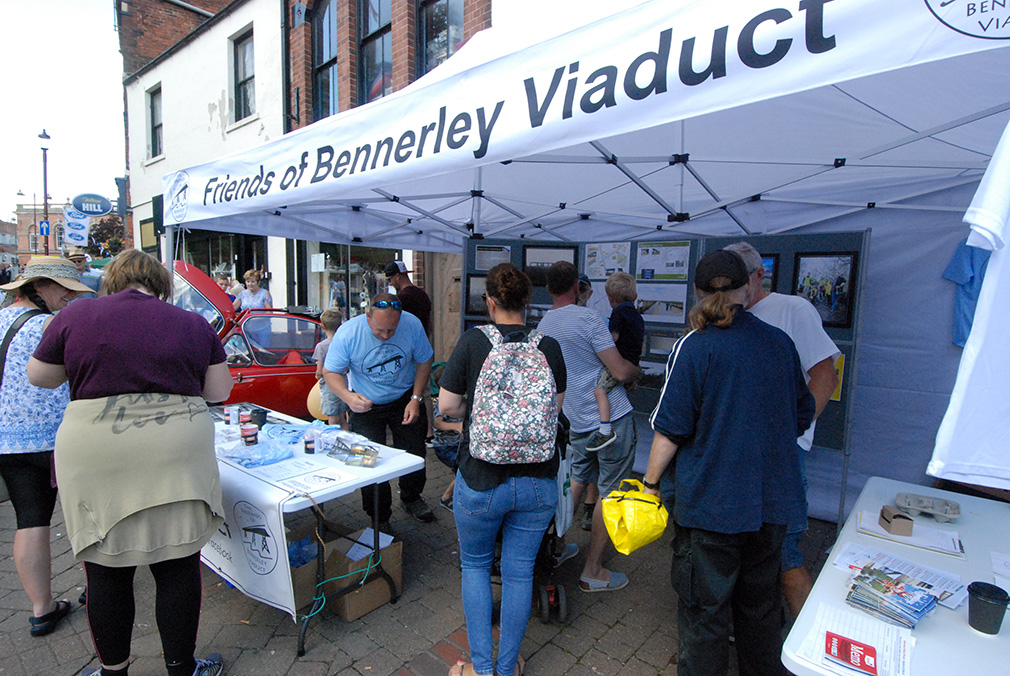 Five Good Reasons to Join the Friends Group
You will be joining a democratic organisation devoted to conserving and celebrating a structure of national and international importance.
You will have the opportunity to influence and shape our priorities and policies.
You will receive regular e-Newsletters about our activities and receive notification of our events, meetings, walks, exhibitions.
You will have the opportunity to join our volunteer work parties and lend your skills in a way that will make a real positive difference to the community.
You will be part of a dynamic, forward looking, community based organisation that is making history and conserving our heritage for future generations to enjoy. You will be making a difference.