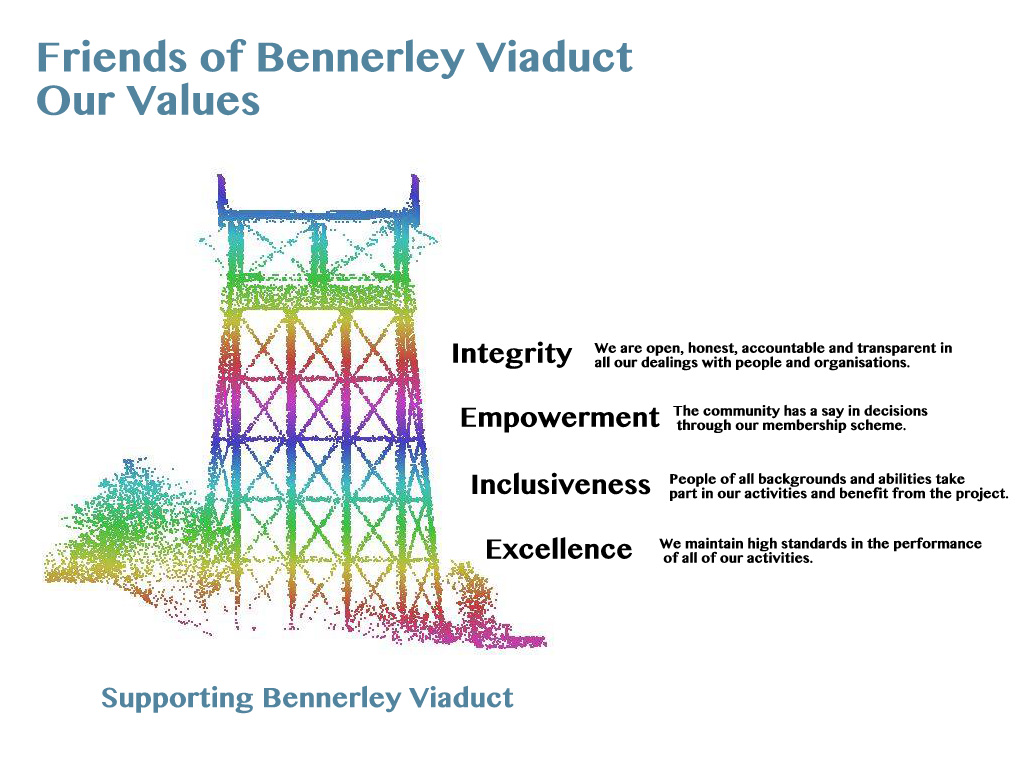 Integrity
We are open, honest, accountable and transparent in all our dealings with people and organisations.
Empowerment
The community has a say in decisions through our membership scheme.
Inclusiveness
People of all backgrounds and abilities take part in our activities and benefit from the project.
Excellence
We maintain high standards and strive for excellence in the performance of all our activities.