News from Broxtowe Borough Council: our application for a new ramp, visitor centre and car park has been approved!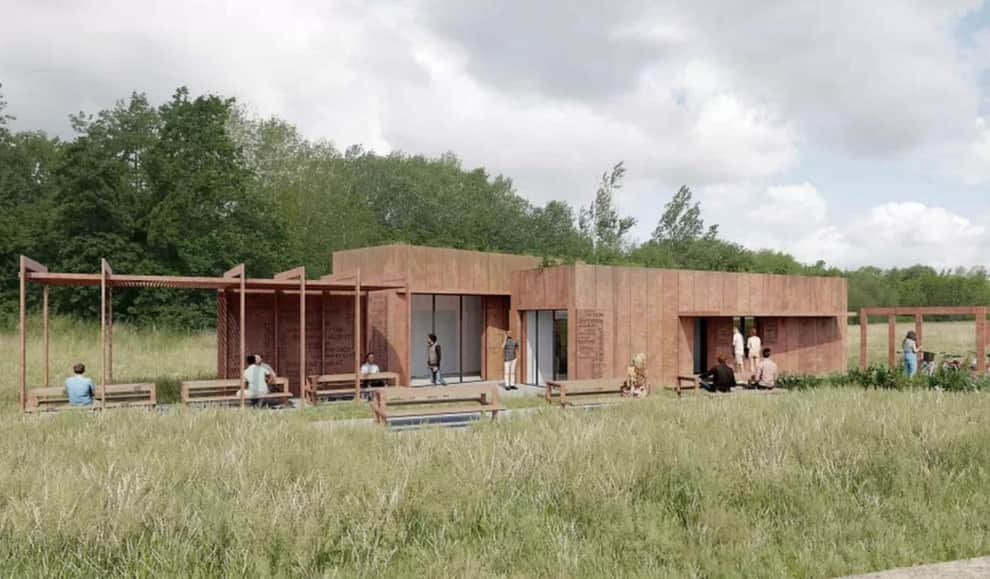 We are thrilled to announce that the planning application for the eastern ramp, car park, and visitor centre at Bennerley Viaduct has been successful! The decision was announced this morning by Broxtowe Borough Council, whose planners had to process an outpouring of positive comments on the application, a significant display of public support. We are incredibly grateful to them and the Levelling Up team for all their hard work in processing this application.
A special thank you goes to our members, friends and people in the community who took the time to send letters of support. The successful application comes with no pre-commencement conditions, which demonstrates a strong endorsement of the need for this development, and the positive impact it will have on our local area.
This vital project can now begin. Our new visitor centre and car park will develop the viaduct into a visitor attraction and place for local people to come together, with its new education space and community café. This development will help us share our incredible viaduct, and the beauty of the Erewash Valley, with tourists, cyclists, heritage enthusiasts and walkers, from across the nation and beyond.
What's next? We are talking to all our partners to schedule the next phase and completing vital ecological assessments. This may take a little while to complete, but we hope to see you all at a ground breaking ceremony shortly. The Friends will also be fundraising this winter for elements of the visitor centre and nature reserve that sit outside of this generous funding grant, so follow us for updates on our website and newsletters.
The Friends of Bennerley Viaduct are very grateful to our key partners for enabling this project to happen, which includes the Department for Levelling Up, Housing and Communities, Broxtowe Borough Council, Harworth Estates Ltd, Pegasus Group for their support with the application, architects Marsh Grochowski, Chartered Building Consultants Davey Stone Associates, Civil Engineers Nicoll McBrayne and Railway Paths Ltd.