It is now possible to book a guided walk at Bennerley Viaduct. This is an ongoing programme throughout the year, and we recommend checking available dates regularly, as new walks are added all the time. We have our general guided walks, suitable for everyone but focused on the history of the viaduct, and why it is such as special structure, but also look out for our family-orientated walks which include seasonal themes such as bug hunting, or sensory exploration.
Our walks are free of charge. However, we really appreciate donations: we are a charity and anything you can spare helps our work preserving the Iron Giant, increasing access, and sharing its story.
If you would prefer to book an exclusive tour for your group or society, this can easily be arranged. Please contact info@bennerleyviaduct.org.uk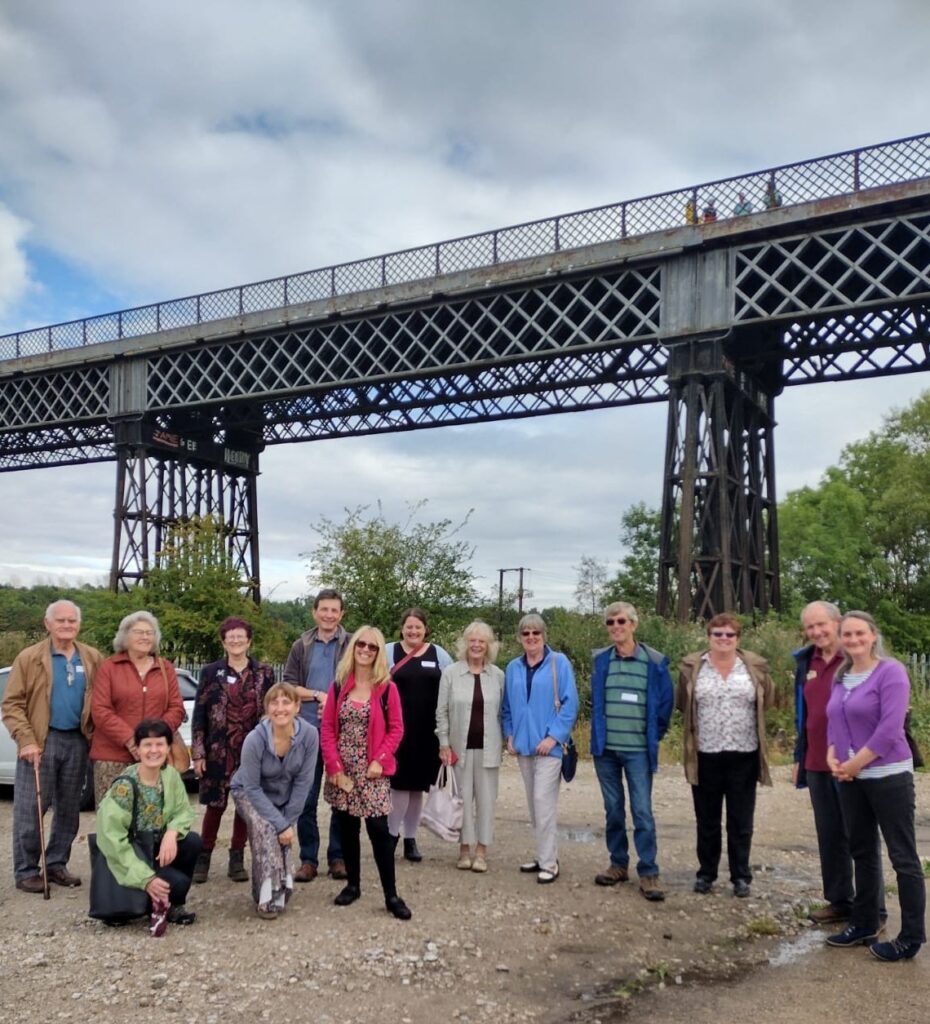 When you book a guided walk, you will be given information regarding directions and parking: we have a private parking area we open for tour groups.
Please note that our guided walks include walking up steps and over uneven ground in places, and take place entirely outside.
Current available dates are: April 11th 10am. April 13th 10am. April 14th 10am, but check for updates and availability.
For questions, email: info@bennerleyviaduct.org.uk
To book online via Eventbrite: click here
call 07707424644