Bennerley Viaduct is open to the public after 54 years of closure. The deckworks are now complete allowing the public to enjoy the magnificent views from the top of the structure.
The re-opening of the viaduct is the realisation of a long held community vision to repurpose the viaduct as a walking and cycling trail. From the moment the viaduct closed in 1968, a wide range of community groups campaigned to save the structure from demolition by promoting an alternative use. (see the survivor)
The re-opening of the Iron Giant is testimony to the way which groups have worked together. The viaduct's owners, Railway Paths, the community, funders, councils and special interest groups all joined forces to achieve a common goal. We thank the generosity of the funders who have supported the project and helped bring our long held vision to fruition. Special thanks go to Railway Paths who led the project.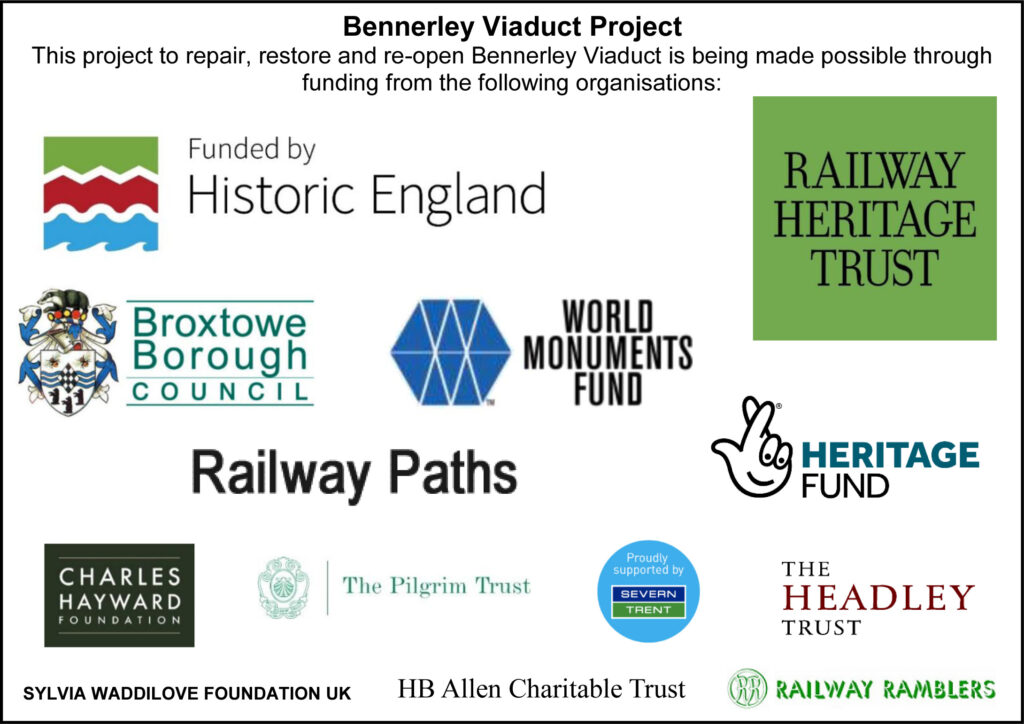 The Friends of Bennerley Viaduct also thank the World Monuments Fund (WMF) for their outstanding support. Bennerley Viaduct was the only site from the UK to be included in the 2020 World Monument Watch. Its inclusion on the global watch list elevated our Iron Giant from a humble viaduct to an international treasure. A World Monument Watchday event will be held at the viaduct on Sunday February 20th 2022 to celebrate the contribution of the World Monument Fund with this community driven project.
Above all, the Friends of Bennerley Viaduct thank the local and wider community for giving its full backing for the project. Without that support, we would not be where we are today.
The viaduct is a living, working monument which celebrates the rich cultural heritage of the area. It is a source of local, national and international pride. Help the Friends of Bennerley Viaduct with our work to care for this magnificent structure for future generations to enjoy. You can help by becoming a "Friend" Click here for details.