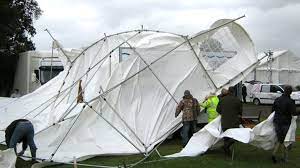 WORLD MONUMENT WATCH DAY Sunday 20th
Due to the strong winds and heavy rain forecast for Sunday 20th, we have taken the decision to scale down our event as the erection of gazebos in high winds is likely to create too much of a risk.  We are sorry the event can no longer take place in its original form and we apologise to the groups and individuals who have put in so much time and effort preparing for the event.

There will however be a much smaller "Watchday"  which will include guided walks on, under and around the viaduct, the unveiling of the county boundary sign and the opportunity to meet the World Monuments Team.  Bennerley Viaduct merchandise will be available. Teas, coffees and bacon butties etc will be served by an outside catering van. The event will take place between 11:00am and 2:00pm

If you plan to brave the weather, bring your boots and waterproofs and have a blast on the new deck. We still hope to have a brilliant day.